Pro Bono Publico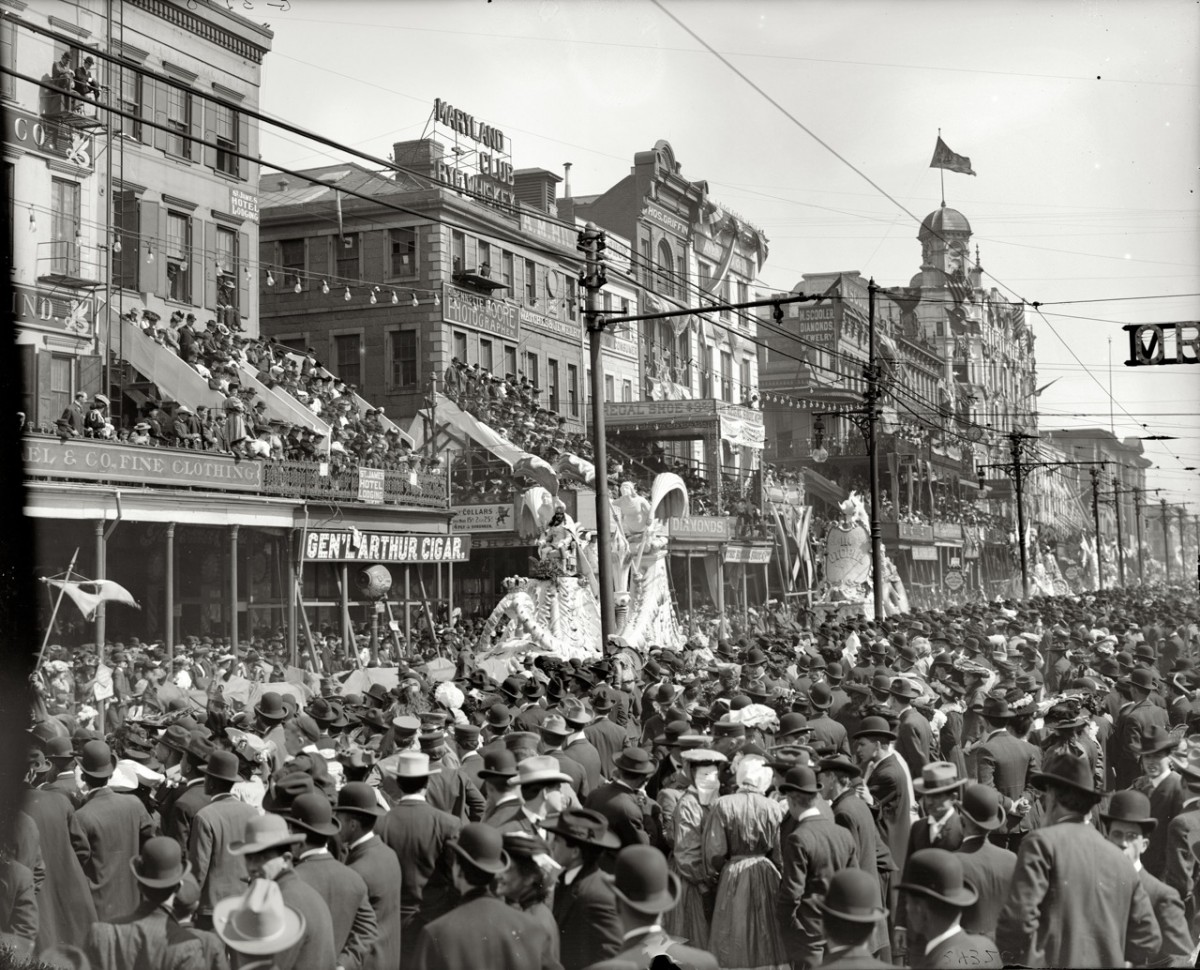 For the Public Good
Rex's founders incorporated their vision and public purpose in the motto they chose for the School of Design: "Pro Bono Publico"--"for the public good." Their first contribution to the city they loved was the creation of a grand parade and ball that would become the centerpieces of the New Orleans Carnival. In the years following that first Rex parade in 1872 the city filled with visitors arriving to join the celebration, helping the city recover in the difficult years of Reconstruction and to re-establish its commercial and cultural ties to the rest of the nation.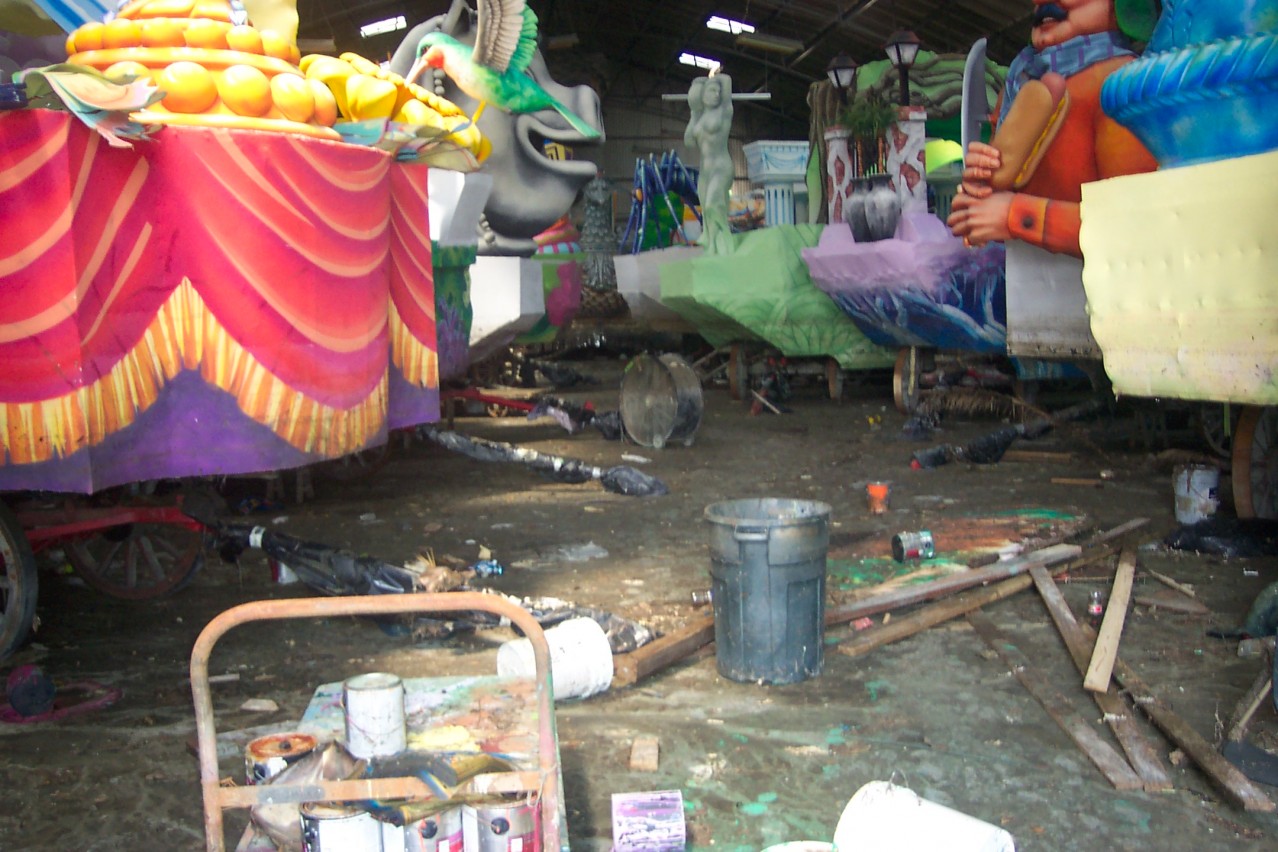 A Disaster Opens Doors
When levees protecting New Orleans burst following Hurricane Katrina, most of the city, including the Rex Den, was flooded. As Rex members returned to New Orleans much needed to be rebuilt, and true to its tradition of public service, the School of Design and its members found new ways to serve. "Operation Pro Bono Publico," with projects named for the colors of Carnival, was launched with each project addressing an element of the city's needs.
Photo Credit: Chris Martinez
Project Gold: Supporting Police
Project Gold raised more than $30,000 to help our police officers and other first responders. Partnering with the Renew New Orleans Foundation Rex members purchased commemorative bracelets which they threw to the crowds on Mardi Gras. Here Rex officials present a check to Police Chief Warren Riley and the New Orleans Police Foundation to help police officers who lost their homes in Katrina.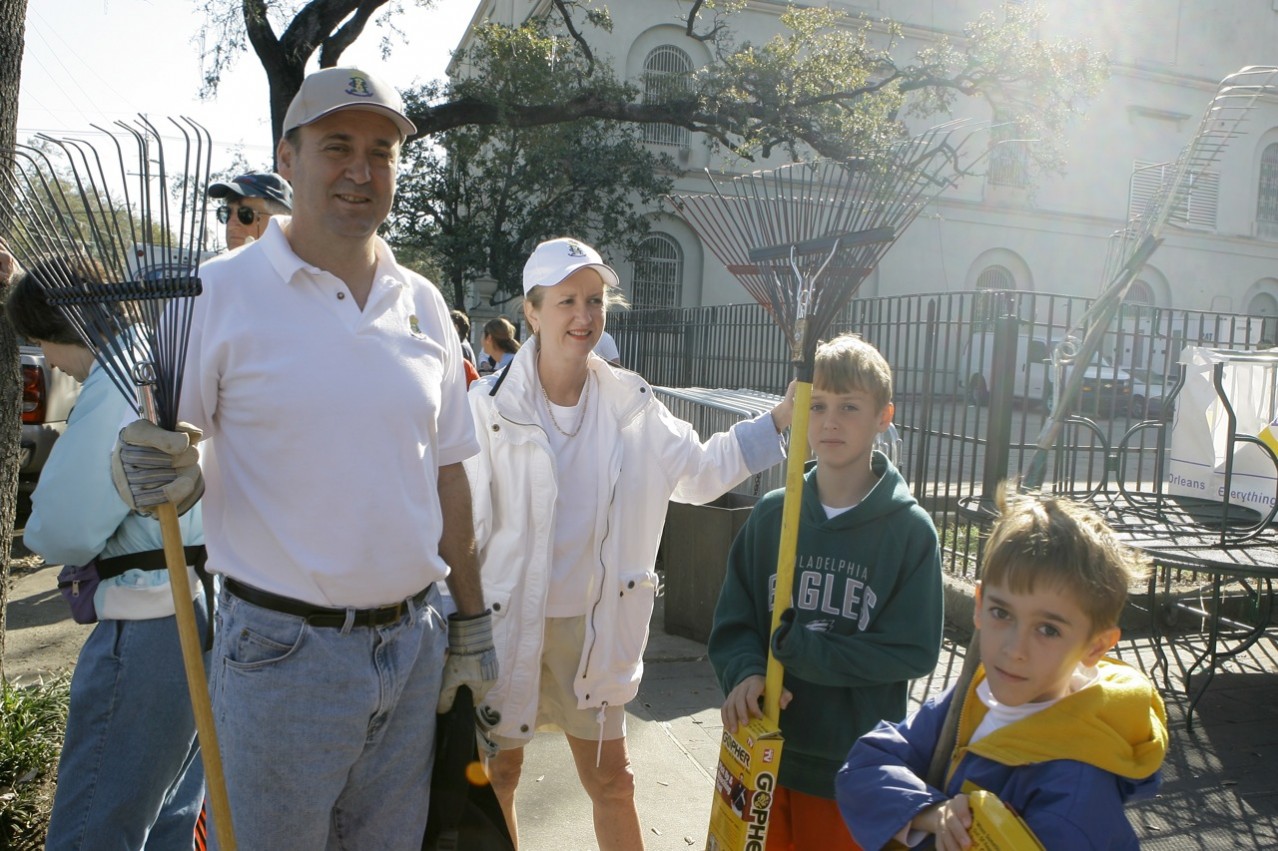 Photo Credit: Chris Martinez
Project Green: Cleaning Up
Project Green was successful in organizing a huge parade route cleanup activity on the Saturday after Mardi Gras. Partnering with the Katrina Krewe, and joined by other parading organizations and families, Project Green turned out almost a thousand volunteers who helped clean up the entire uptown parade route. Here Rex volunteers and their families gather to begin the cleanup of St. Charles Avenue.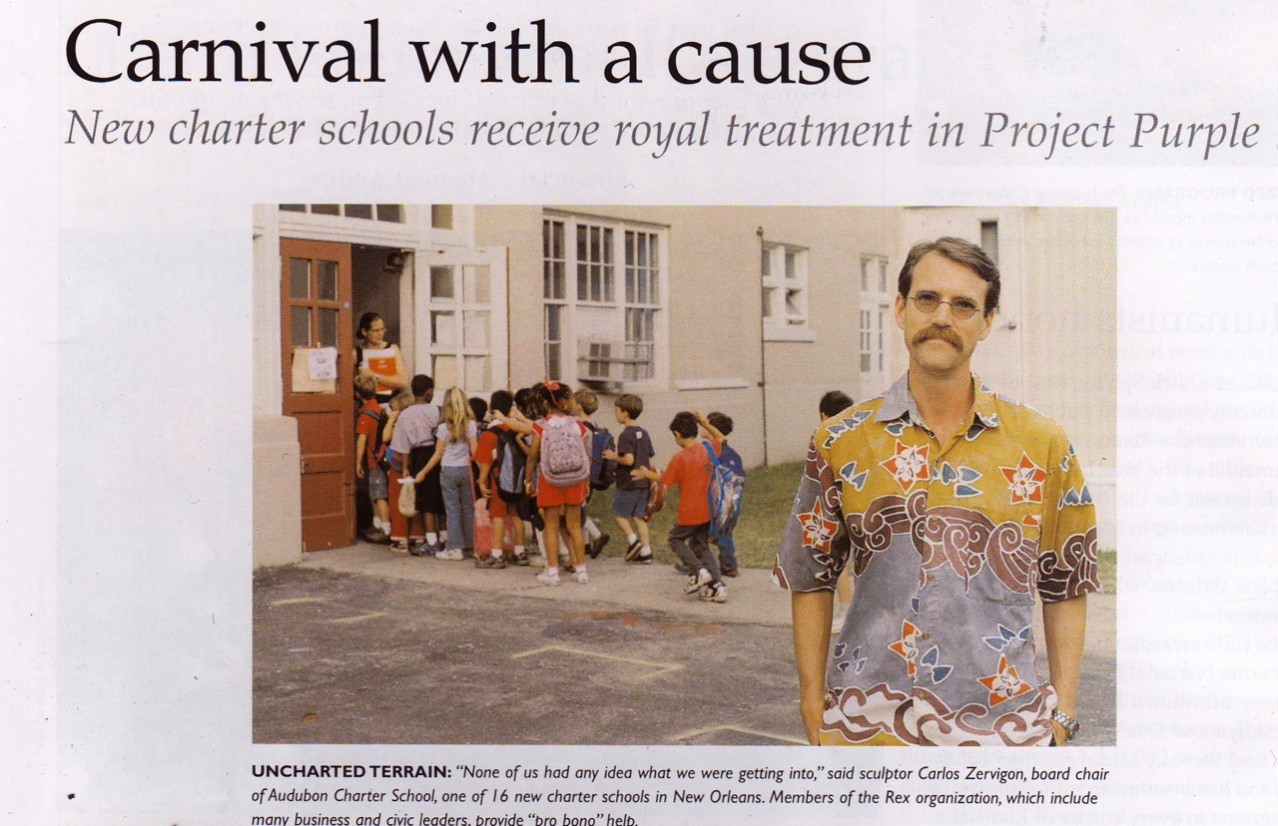 Project Purple: Helping Rebuild Our Schools
Project Purple expanded the Rex Organization's educational program, Rex in the Classroom, to provide broad support to New Orleans' charter schools. Public charter schools now enroll over 80% of New Orleans' students. Project Purple volunteers, several hundred strong, provided legal, technical, accounting, architectural, and other services to these schools. Here student volunteers from Loyola University help unload donated office and school furniture at the New Orleans Science and Math Charter High School.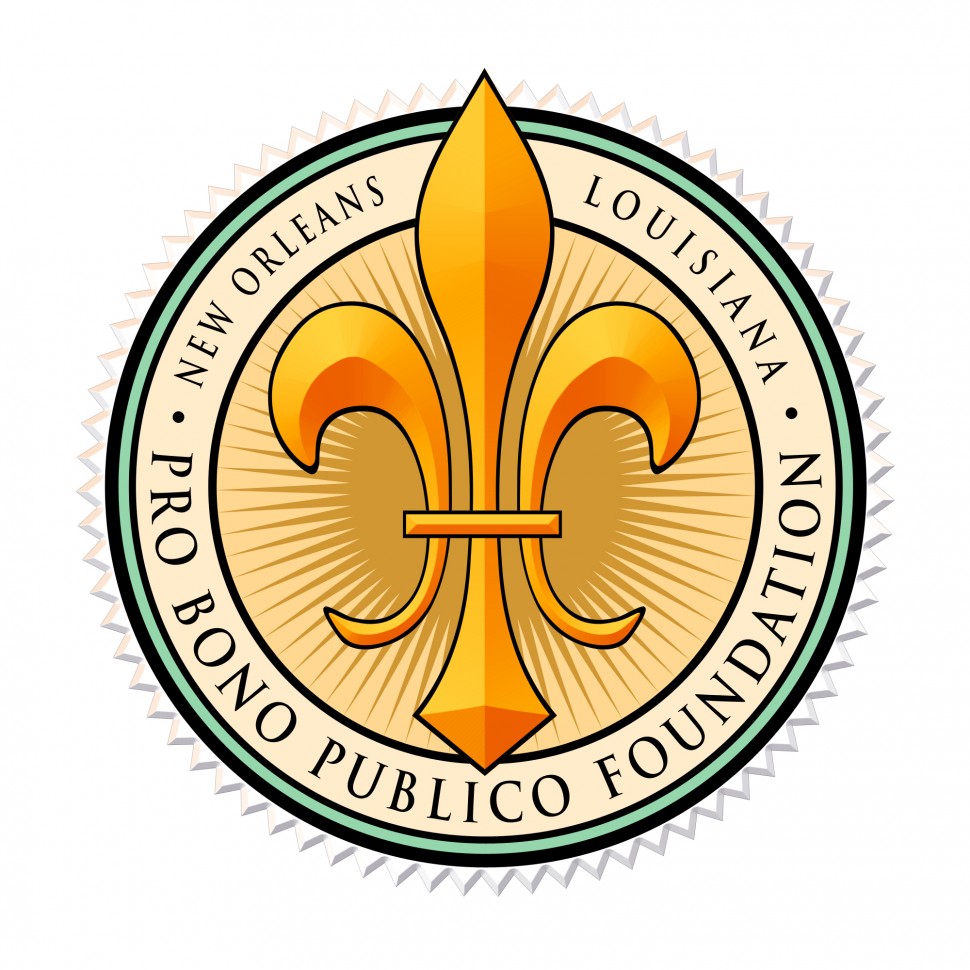 Photo Credit: School of Design
The Pro Bono Publico Foundation
The Pro Bono Publico Foundation represents a continuation and strengthening of the Rex Organization's commitment to rebuild New Orleans, and specifically to make good on the promise that every child should have access to excellent schools. The Foundation's annual grants have helped support the reformation of New Orleans failed public school system through awards to schools successfully educating our children and the organizations supporting that success. For more information please visit the Foundation's website at <a href="http://www.probonopublicofoundation.org/">www.probonopublicofoundation.org</a>.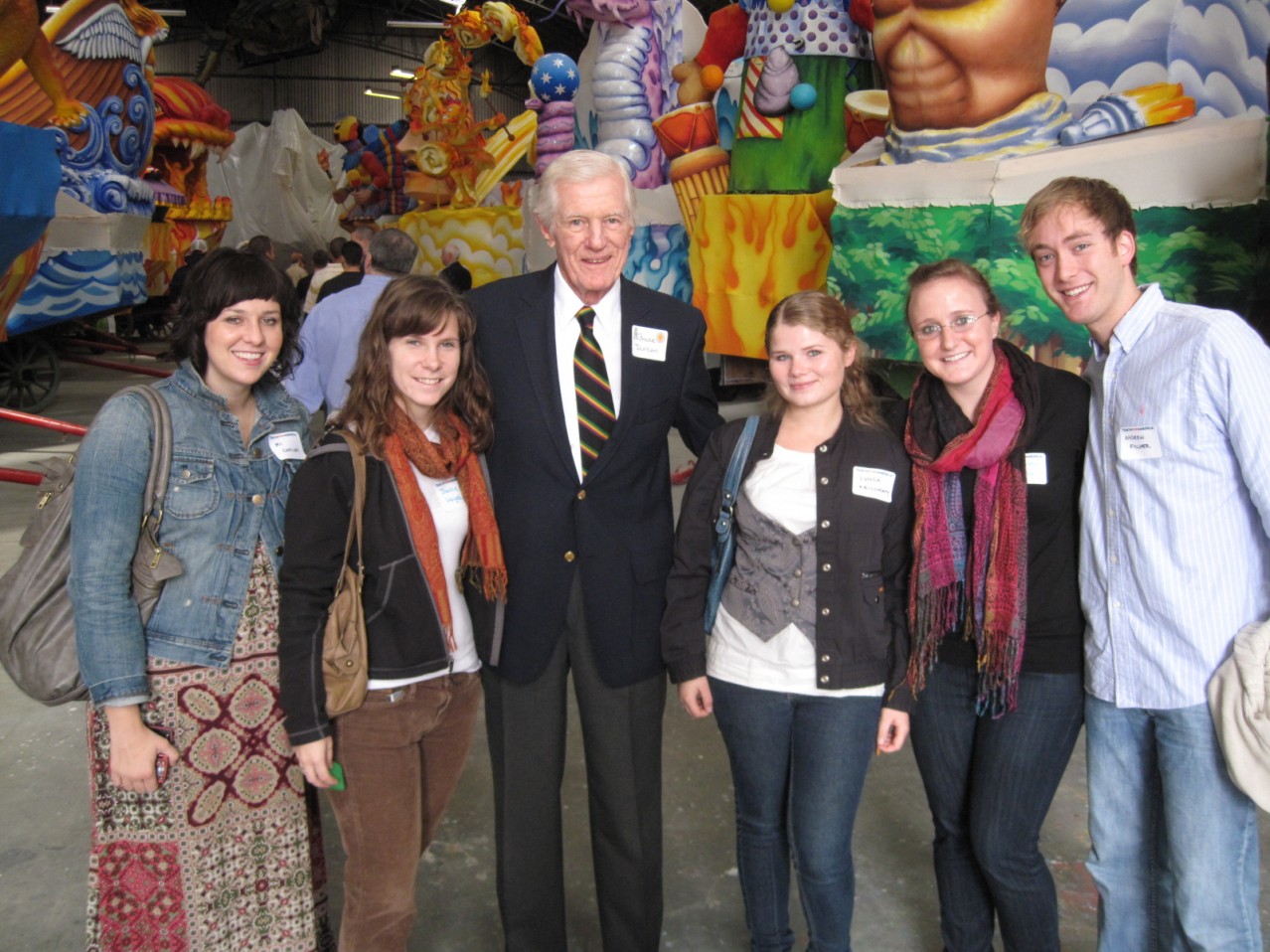 Photo Credit: School of Design
Supporting School Reform
Since its formation in 2006 the Pro Bono Publico Foundation has award grants totaling nearly $3.4 million to charter schools and organizations supporting the impressive progress made in reforming New Orleans' public schools. Rex members serve on the boards of many of these organizations, and members' donations fund grants made by the Foundation. In this picture Brooke Duncan, Rex 1971, welcomes Teach for America Corps Members to the Rex Den.