Rex in the Classroom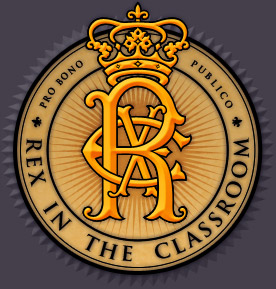 The Rex parade traditionally illustrates a theme rich in references to history, mythology, geography and the arts-a colorful world inviting exploration. Rex in the Classroom was created to encourage and support that exploration by students of every age.
In this area you will find materials describing this year's Rex parade, including parade notes, illustrations, and web links. These materials may be used to support teachers' efforts as they help their students explore the theme and float titles of this year's Rex parade.
The theme of the 2017 Rex Procession is "Carnival Fêtes and Feasts." Carnival, celebrated in varied and colorful ways around the world, has deep roots. The Ancients celebrated the transition from Winter's darkness to Spring's light and promise with feasts and festivals. Early Christians incorporated many of these customs into their pre-Lenten revelry, and Shrove Tuesday marked the last exuberant celebration before Lent's solemnity and fasting began on Ash Wednesday. The words "Carnival" (derived from the Latin words meaning "farewell to flesh") and "Mardi Gras" ("Fat Tuesday") now describe celebrations which have evolved over the ages in creative ways in many cultures. These diverse and colorful traditions inspire the theme and float designs of the 2017 Rex Procession.
Parade bulletins are provided for classrooms participating in "Rex in the Classroom."
To the extent possible we will post or provide links to student work as well as suggestions from educators for introducing. Please feel free to contact us through the Rex website with suggestions and feedback.
Available "Rex in the Classroom" materials: