Today, during the traditional Kings' Day celebration at Mardi Gras World, Rex, the King of Carnival, by royal edict, proclaimed Mardi Gras 2023.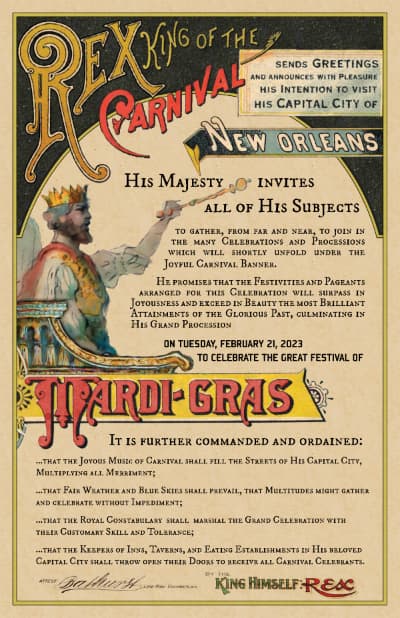 Rex Official James J. Reiss, III announced the King of Carnival's proclamation and plans to visit "his beloved Capital City of New Orleans" to celebrate Mardi Gras. The 2023 Rex proclamation, by acclaimed New Orleans artist Henry Caselli, was unveiled, and the theme of the 2023 Rex parade, Palio di Siena, was revealed.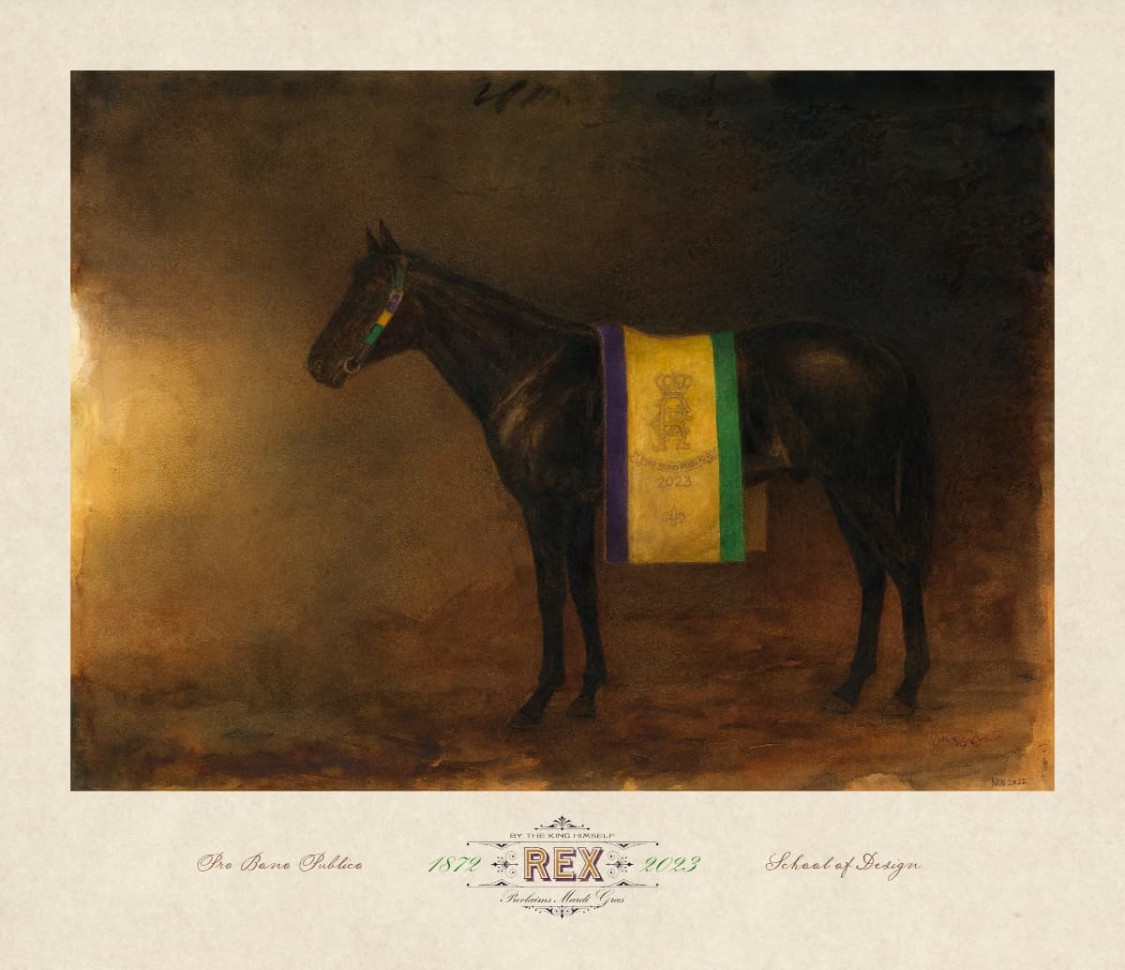 Further information on the royal edict, the 2023 Rex parade and the 2023 Rex proclamation can be found in the Rex proclamation press release. Notes on the 2023 Rex theme and parade, Palio di Siena, will be added to the Education Area of the Rex website.