At the traditional Mayor's King's Day Event held at Mardi Gras World, Rex Official James Reiss III joined Mayor LaToya Cantrell and Zulu Social Aid and Pleasure Club President Elroy James to kick off the 2022 Carnival Season and the celebration of the 150th Anniversary of Rex's founding in 1872.
The theme for the 2022 Rex parade, "School of Design Sesquicentennial," celebrates that important milestone. Rex, the King of Carnival, first reigned in New Orleans on Mardi Gras day, 1872, and established traditions that have endured for 150 years, including Carnival's colors—purple, green and gold—and its anthem—"If Ever I Cease to Love." Rex founders chose the motto "Pro Bono Publico," and that commitment to service continues to guide the School of Design. The sesquicentennial Rex parade pays tribute to the artistic legacy of the past century and a half. Further information on the theme will be available on the Rex website in coming weeks.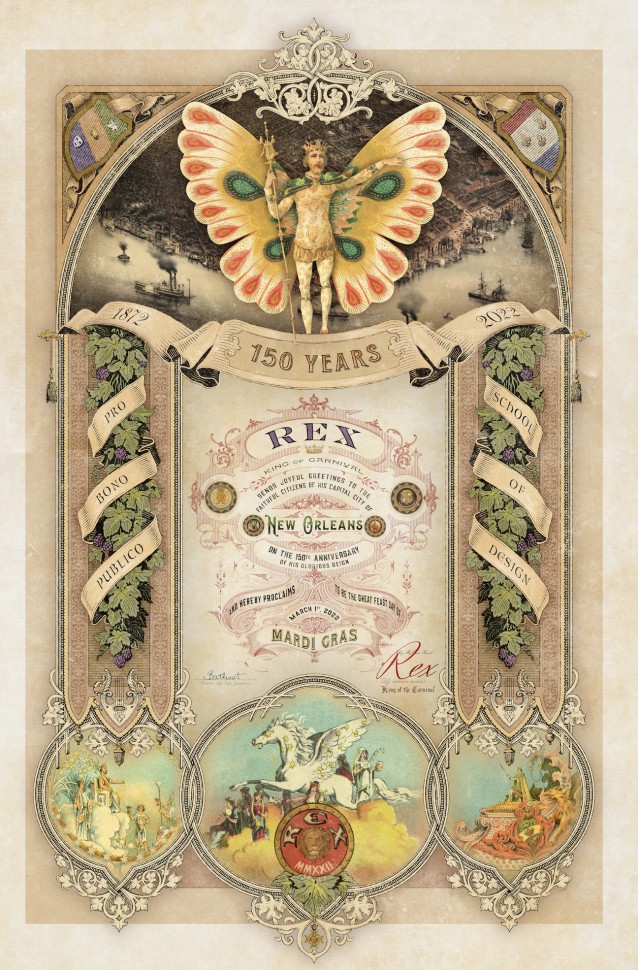 The School of Design also unveiled its 2022 150th Anniversary proclamation, the work of Royal Lithographer Matthew Hales. Mr. Hales adapted high-tech tools to recreate the art of 19th Century stone lithography and engraving used to create early Carnival proclamations, bulletins and invitations. Early proclamations were produced in large numbers and placed in distant rail stations and other venues to invite people to come to New Orleans to celebrate with the King of Carnival. In this beautiful print, so reminiscent of the style of early proclamations, Rex sends greetings and proclaims March 1, 2022 to be "the Great Feast Day of Mardi Gras" and "the 150th Anniversary of His Glorious Reign." In past years, Mr. Hales has created the School of Design's invitations, bulletins and other official documents.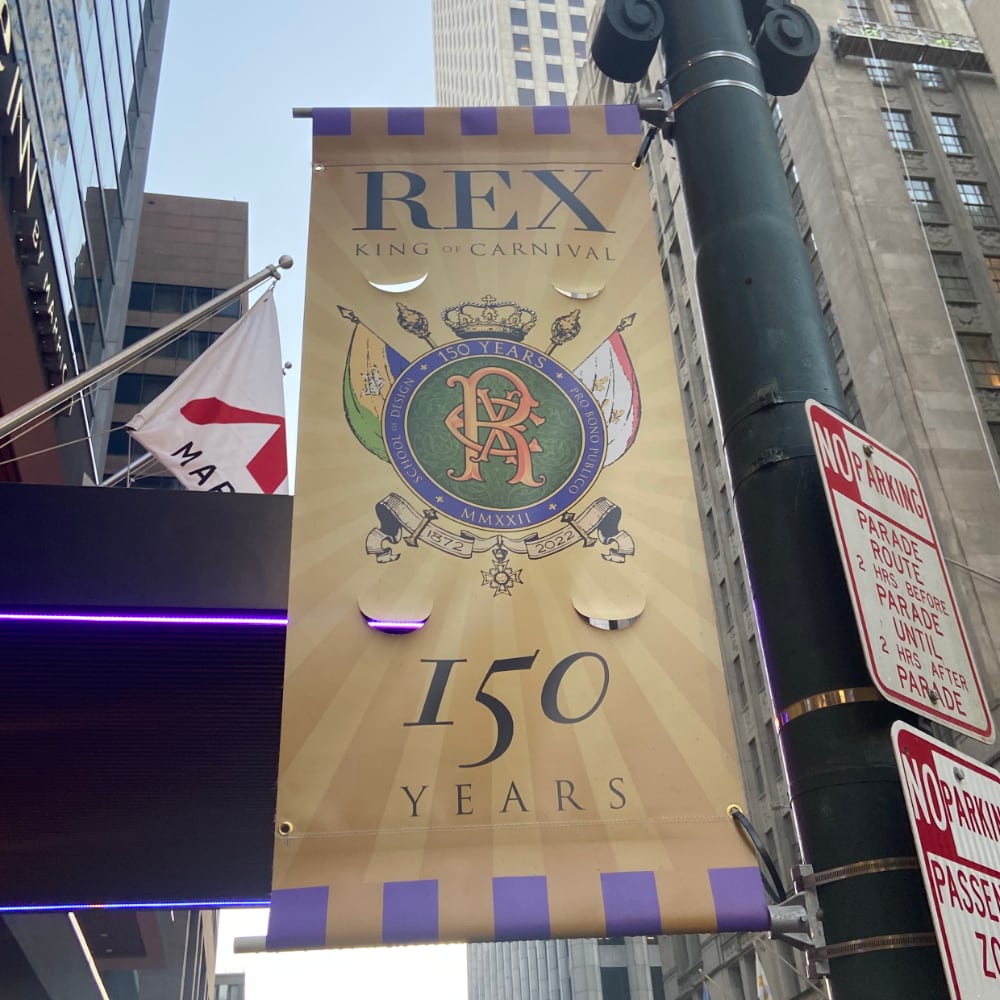 In another salute to the School of Design's 150th Anniversary, colorful banners have been placed along the Uptown parade route where they will remain until after Mardi Gras.