New Orleans businessman and civic leader J. Storey Charbonnet will reign as King of Carnival on Tuesday, February 25, 2020. The 2020 Queen of Carnival is Miss Sarah Eleanor Lane, a University of Virginia student majoring in Foreign Affairs with a minor in Global Culture and Commerce. The Queen of Carnival and her court will greet Rex and enjoy the Rex parade from reviewing stands at the Hotel Intercontinental on Mardi Gras day. In the evening Rex and the Queen of Carnival will preside over the Rex Ball at the Sheraton Hotel.
Rex, King of Carnival, 2020 is J. Storey Charbonnet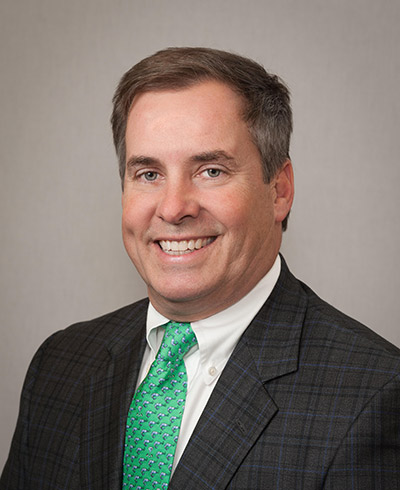 J. Storey Charbonnet has been a partner at Johnson Rice & Company since 1995. Johnson Rice is the oldest independent energy brokerage and investment bank in the United States. Prior to joining Johnson Rice Mr. Charbonnet worked in the Corporate Finance Department of the Robinson-Humphrey Company in Atlanta. He graduated from Jesuit High School in 1985 and earned his Bachelor of Science degree from the University of Virginia in 1990.
Mr. Charbonnet has been an active and generous community leader. He is the Chairman of the Pro Bono Publico Foundation which was formed by members of the Rex Organization to support New Orleans' public schools and its students. Mr. Charbonnet also serves on the Board of Directors of the Audubon Commission, Good Shepherd Nativity Mission School, Libby-Dufour Foundation, Carrollton Boosters, the Conservation Fund, and Resource Bank in Covington, Louisiana. He has also served on the Boards of the Bureau of Governmental Research, Institute of Mental Hygiene and the Choice Foundation, the operator of Lafayette Academy Charter School and Esperanza Charter School.
Mr. Charbonnet fondly recalls the reign of his father, John D. Charbonnet, who reigned as Rex, King of Carnival 32 years ago in 1988 and that of his sister, Anne Charbonnet Goliwas, who was Queen of Carnival 30 years ago in 1990. Rex 2020 was a Duke in the Rex Court in 1989. His brother, John D. Charbonnet Jr., was a Page in 1976 and a Duke in the Rex Court in 1988. Mr. Charbonnet's son, John S. Charbonnet, was a Page in 2014 and another son, Davis S. Charbonnet, is a Duke in this year's Rex Court.
Mr. Charbonnet is married to Anne Lynne Davis Charbonnet, and they have three sons: Davis, a senior studying Petroleum Engineering at the University of Texas; Storey, a sophomore at the University of Mississippi; and John, a junior at Isidore Newman School. Mr. Charbonnet and his family enjoy spending time together travelling, fishing, and hunting.
The Queen of Carnival, 2020 is Sarah Eleanor Lane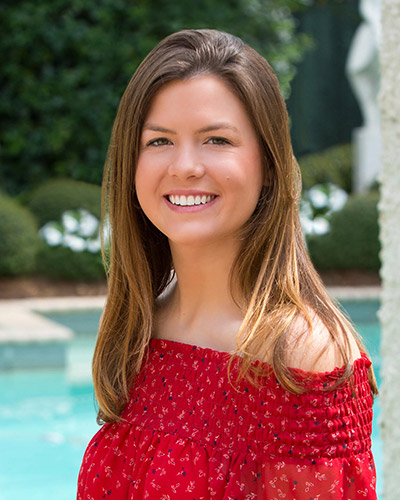 The 2020 Queen of Carnival, Miss Sarah Eleanor Lane, is the daughter of Mr. and Mrs. Harry Merritt Lane III. Her mother is the former Eleanor Kohlmeyer of New Orleans.
Miss Lane graduated from Isidore Newman School in 2017 and attends the University of Virginia, where she majors in Foreign Affairs with a minor in Global Culture and Commerce. She completed a summer study course in 2018 at the London School of Economics. In 2019 she attended a UVA summer school program in Valencia, Spain where she studied Business Spanish and Mass Media.
At UVA, Miss Lane was Philanthropy Chair for Kappa Kappa Gamma Sorority. A passionate community volunteer, she has served as a tutor for prisoners in the Albemarle Regional Jail through the "Beyond the Bars" program. She is an active member of "FeelGood at UVA", a collaboration of students engaged in fighting global hunger and poverty through campus activities. She has also served as an ambassador in a campus program dedicated to raising awareness of women's health issues.
At Newman, Miss Lane was named to the First Academic Honor Roll for the years 2014-2017 and earned five letters on Newman's varsity soccer team. She was senior editor of her school yearbook, Homecoming Queen and was awarded numerous school Spirit, Academic and Head of School/Character awards at Newman. She was a co-founder of the school's chapter of Youth Run NOLA, a locally-grown sports-based non-profit focused on the support and development of 8-18 year-old young people across the region.
Summer work experiences have included interning for a U.S. Congressman in Washington, DC as well as internships at the National WW II Museum, Youth Run NOLA and NOLA Media Group. When time allows, Miss Lane's personal interests include travel, piano, soccer, spending time outdoors, rock climbing, running, hiking and community service.
Miss Lane's family has a long history in the Rex Organization. Five aunts and cousins have served as Queen of Carnival. Bessie Merrick, a third-great aunt, was Queen of Carnival in 1901, and, more recently, two of Miss Lane's cousins reigned—Nina O'Brien Sloss in 2013 and Anna Eugenie Huger in 2017. Her great-grandfather, Joseph Merrick Jones, was Rex, King of Carnival, in 1958. Her father was a Duke in the Rex Court in 1984, and her sister, Caroline, was a Maid in the Rex Court in 2017.