By long tradition the Carnival season begins on January 6 with the celebration of Twelfth Night, and Rex leaders joined other Carnival organizations and Mayor LaToya Cantrell at Gallier Hall for the official kick off.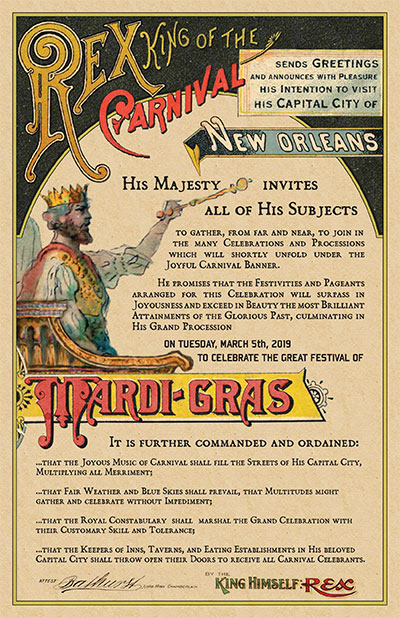 Rex leaders presented Mayor Cantrell with a framed version of the "Royal Invitation," a document incorporating 19th Century artwork and styled after early Rex proclamations posted in train stations and elsewhere around the country. These notices commanded all to come to New Orleans and celebrate "under the Joyful Carnival Banner."
These colorful proclamations and invitations succeeded—people responded enthusiastically and came to New Orleans by the thousands to celebrate Mardi Gras. Today's expanded Carnival events are a major driver of the city's important tourism industry.
Today's "Royal Invitation" is no longer posted in train stations, but is disseminated world-wide by the New Orleans Tourism Marketing Corporation and the New Orleans Convention and Visitors Bureau using the internet and social media.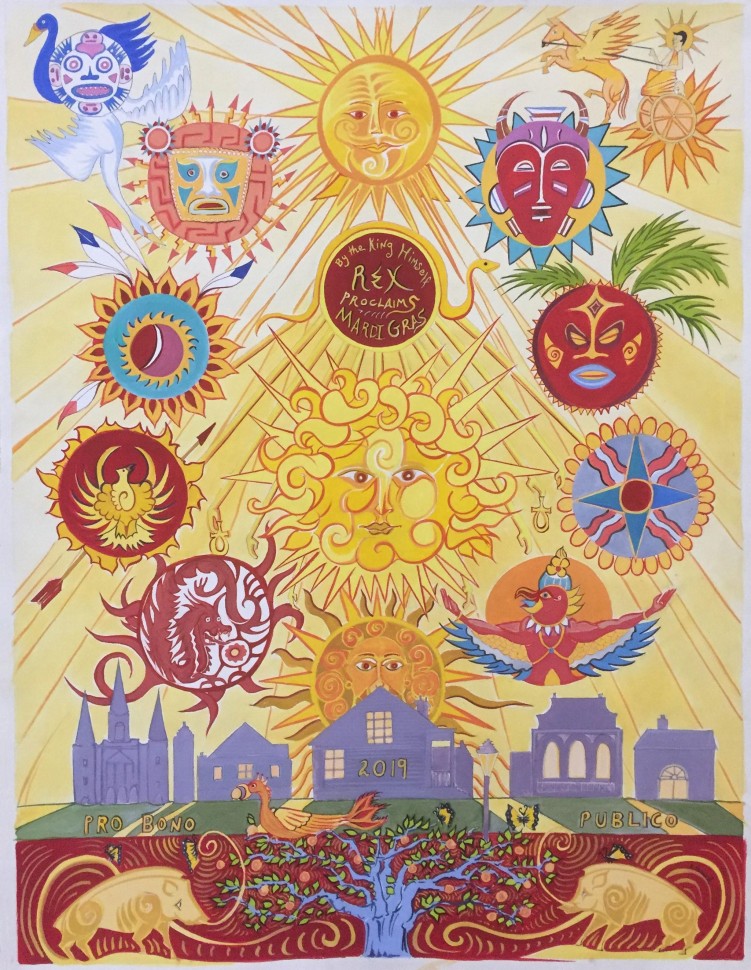 The 2019 Rex Proclamation, the work of noted New Orleans artist Alex Beard, was also unveiled at the Twelfth Night event. Mr. Beard's artwork illuminates "Visions of the Sun," the theme of the Rex procession. Beautiful images of deities associate with the sun in ancient cultures are arrayed over the outline of a New Orleans neighborhood.