Rex, the oldest parading Carnival organization, presents its 138th parade, led by the Captain on his white horse. Thirty-three lieutenants on horseback appear in the 26-float procession, which brings history and beauty to the streets of New Orleans. Using traditional materials, Rex floats are rebuilt each year, most on old wagon chassis with wooden-spoke wheels.
Throughout the ages the sun has been a source of wonder and inspiration to poets, writers, artists, and storytellers. The theme of the 2019 Rex parade, "Visions of the Sun" beautifully portrays these legends, myths and colorful images. Twenty themed floats will be joined by six iconic permanent floats, including the animated Butterfly King float and the traditional Bouef Gras. 440 riding members will throw Rex gold doubloons—introduced almost sixty years ago—and classic glass beads, but many parade-goers will be trying to collect a full set of float-specific beads and other throws, another Rex innovation.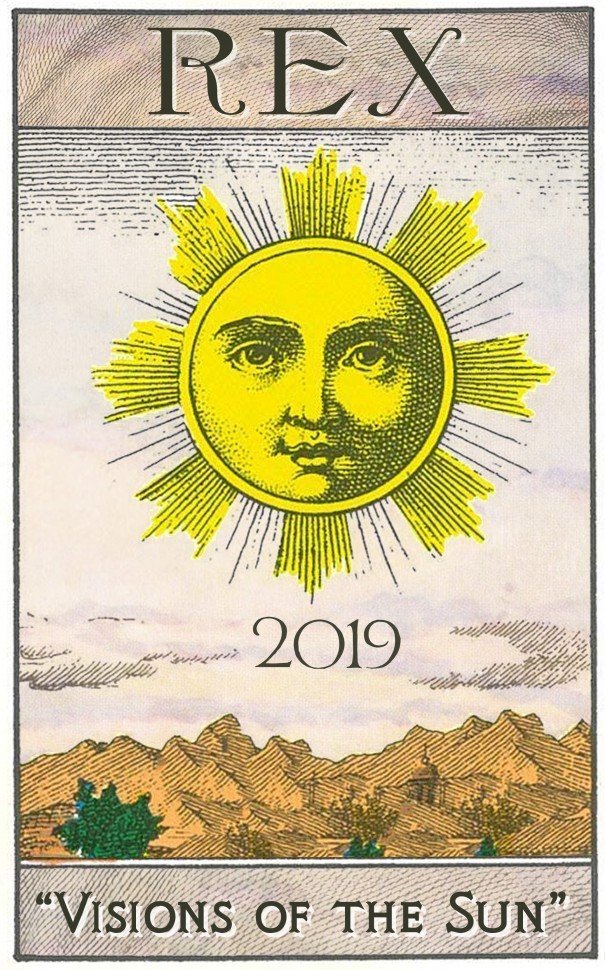 Rex in the Classroom Materials Available
The 2019 theme offers wonderful opportunities to connect Carnival with classrooms. Once again, materials will be provided to help students explore the cultural, historical and artistic possibilities of "Visions of the Sun."
Check the "Rex in the Classroom" area of the Rex website for more information, including parade notes and links.
Rex is bringing back a popular feature from past years, an opportunity for students to design their own floats using a downloadable PDF worksheet of a Rex float chassis. Student designs can be posted to Rex social media sites including:
Facebook: Rex Parade
Twitter: @RexParade
Instagram: @rexparade