New Orleans businessman and civic leader Robert S. Boh will reign as King of Carnival on Tuesday, March 5, 2019. The 2019 Queen of Carnival is Kristina "Britt" Johnsen, a Dean's List junior at Vanderbilt University in Nashville, TN where she is majoring in human and organizational development and minoring in psychology. The Queen of Carnival and her court will greet Rex and watch the Rex parade from reviewing stands at the Hotel Intercontinental. In the evening Rex and the Queen of Carnival will preside over the Rex Ball at the Sheraton Hotel.
Rex, King of Carnival, 2019 is Robert S. Boh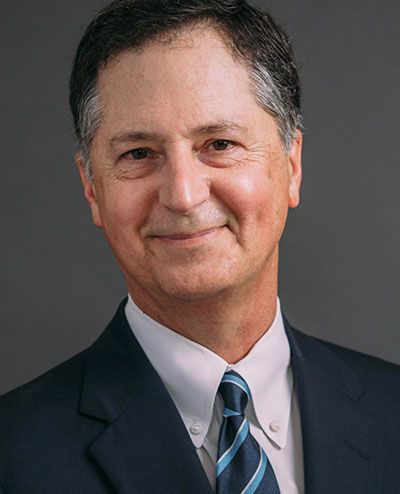 Since 1994 Robert S. Boh has been president and CEO of Boh Bros. Construction Co., LLC, one of the region's largest construction firms. He graduated from Jesuit High School in 1976 and enrolled at Tulane University, eventually earning both a BS in Civil Engineering and an MBA degree.
Mr. Boh's professional commitments are extensive. He is a director of the Louisiana Association of Business and Industry and a member of the New Orleans Business Council. He is also a member of the Construction Industry Roundtable and the National Academy of Construction. He is past chairman of the Federal Reserve Bank (New Orleans branch) and past president of Louisiana Associated General Contractors. Among his business honors, Rex 2019 was a Top 25 Newsmakers of 2006 in McGraw Hill's Engineering News-Record Magazine.
Rex 2019 still manages to find time to serve his community through an impressive list of non-profit and civic organizations. He is currently a board member of the Greater New Orleans Foundation, the New Orleans Recreation Department Foundation and Ochsner Health Foundation. He is also an advisory board member of the Bayou District Foundation, has served as a trustee of Metairie Park Country Day School and Stuart Hall School and has chaired the boards of St. George's Episcopal School and St. Rita School.
Mr. Boh has happy memories of the reign of his father, Robert H. Boh, who was King of Carnival 21 years ago, in 1998. Rex 2019 served the Rex Court as a Duke in 1979; his sister, Elizabeth Ann Boh, was a Maid in 1982; and his brother, Stephen H. Boh, was a Duke in 1988.Mr. Boh's daughter, Patricia Patteson Boh, was a Maid in the 2013 Court. In his leisure time, Mr. Boh enjoys playing golf and traveling.
Mr. Boh is married to Ann Patteson Boh. They are the parents of three children: Richard, Michael (deceased) and Patricia.
The Queen of Carnival, 2019 is Kristina "Britt" Johnsen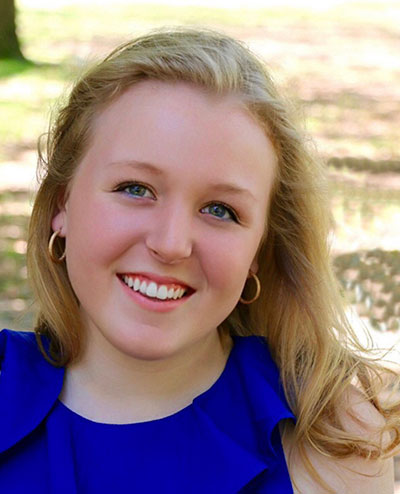 The 2019 Queen of Carnival, Kristina "Britt" Johnsen, is a Dean's list Junior at Vanderbilt University in Nashville, Tennessee, where she is majoring in human and organizational development and minoring in psychology. She is the daughter of Mr. and Mrs. Erik Lee Johnsen. Her mother is the former Kristina Molnar Mikes.
Miss Johnsen graduated from UMS-Wright Preparatory School in Mobile, AL, where she received the Vivian W. Rainer Award honoring the outstanding senior class student and the Daughters of the American Revolution Good Citizen Award. An AP Scholar with Distinction, she was also a member of the National Honor Society and the UMS Headmaster's List. She was captain of the girls' varsity swim team and president of the UMS Fellowship of Christian Athletes.
At Vanderbilt University she is a member of two campus honor societies and the Chi Omega Social Fraternity. She is also a student campus tour docent for Vanderbilt's student affairs office and mentors first year students in the University's Mentor-a-Dore program. Last fall, she studied abroad at Victoria University of Wellington in Wellington, New Zealand.
Her work experience is varied and international. She was a mission volunteer in Peru and Guatemala in the summers of 2015 and 2016 and currently mentors middle group students in the Nashville Young Life program.
Miss Johnsen's Rex ancestry is extensive. Her grandfather, Erik Frithjof Johnsen, reined as Rex in 1991 and her grandmother, Dolly Ann Souchon Johnsen, was Queen of Carnival in 1949. An uncle, John Edward Koerner III was Rex in 2008 and her cousin, Charlotte Lane Langenstein, was Queen of Carnival in 2015. Many other cousins, aunts and uncles have graced Rex courts over many decades.