New Orleans businessman and civic leader Lynes R. "Poco" Sloss will reign as King of Carnival on Tuesday, February 13. The Queen of Carnival is Miss Sarah Jane Holbrook Freeman, a Junior at the University of Virginia majoring in Media Studies. Miss Freeman and her court will greet Rex and watch the Rex parade from reviewing stands at the Hotel Intercontinental. In the evening Rex and the Queen of Carnival will preside over the Rex Ball at the Sheraton Hotel.
Rex 2018: Lynes R. "Poco" Sloss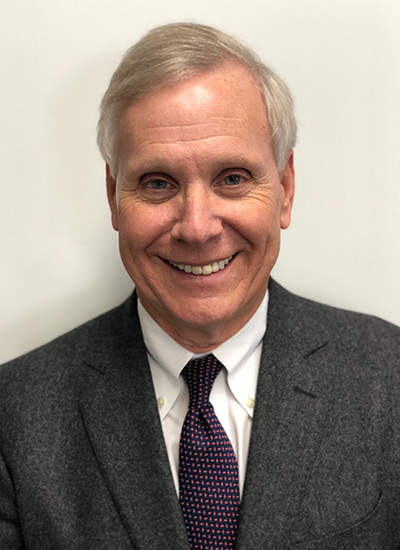 Poco Sloss has been president and CEO of Bellwether Technology Corporation since 1988. He was a co-founder of the company in 1980. He attended Metairie Park Country Day School before earning his Bachelor of Science degree in Industrial Management at Georgia Tech in 1977. Prior to entering the nascent computer technology field in 1980, he worked for several years as a registered representative with the investment firm, Howard Weil, Labouisse and Friedrichs.
Mr. Sloss combines his professional activities with a remarkable number of civic and business contributions. He has been a member of the board of directors of Canal Barge Company since 1995. Since the late 1980's, he has been a board member, including serving in numerous leadership and chairmanship positions, for Metairie Park Country Day School, Trinity Episcopal School, Miller/McCoy Charter School., the Louisiana Nature and Science Center, the Audubon Nature Institute, Louisiana Children's Museum, WYES-TV, the Greater New Orleans Foundation, Metropolitan Crime Commission and the Louisiana Civil Service League.
In more recent years, he has served as a commissioner of the New Orleans Planning Commission, New Orleans Public Belt Railroad, NOCCA and the Board of Liquidation, City Debt. For many years, he served as a member of the board of the Bureau of Governmental Research and was the organization's chairman in 2006-08.
Mr. Sloss is an avid private pilot, enjoying many delightful hours flying over the south Louisiana marshes and back and forth to Florida. This hobby emanates from his childhood passion for technology, computer programming and all things "mechanical."
Rex 2018 is married to Eugenie Elizabeth Huger Sloss (Liz,). Poco and Liz are the parents of three children: Joseph Merrick Jones Sloss, Alexander Dimitry Sloss and Nina O'Brien Sloss. Nina reigned as Queen of Carnival in 2013.
Queen of the 2018 Carnival: Sarah Jane Holbrook Freeman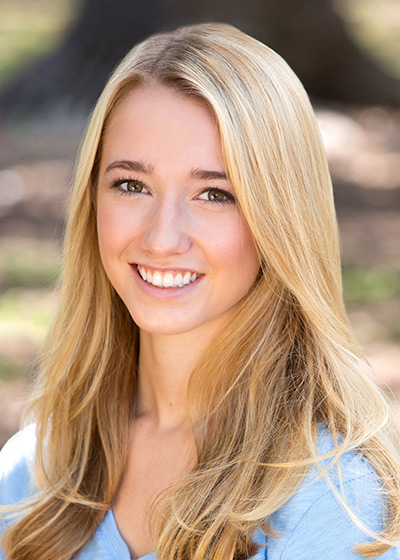 The 2018 Queen of Carnival, Sarah Jane Holbrook Freeman, is the daughter of Mr. and Mrs. Louis McDaniel Freeman, Jr. Her mother is the former Courtney Anne de la Houssaye.
Miss Freeman was graduated from Episcopal High School in Alexandria, VA where her numerous extra-curricular activities and honors included Academic Honor Roll, AP Scholar Award, dorm manager, school newspaper contributing writer, and student tour guide. She received the Public Speaking for Entrepreneurship Award and earned varsity letters in cross country and indoor track.
Miss Freeman is currently a junior at the University of Virginia's College of Arts and Sciences where she is majoring in Media Studies and minoring in Art History. In June 2016, she studied International Journalism and Society - Media in the Modern World at the London School of Economics. Two years earlier, she studied French, Fashion and Art History at The Sorbonne in Paris.
At UVA, she is a member of Kappa Kappa Gamma sorority. A consistent Dean's List student, she is also a member of the National Society of Collegiate Scholars. Active in community service, Miss Freeman has participated in Volleyball for the Cure and Habitat for Humanity projects.
Her work experience has included summer counseling at Camp Merrie-Woode in North Carolina and work at the Pennington Biomedical Research Center in Baton Rouge. She enjoys running, hiking, traveling, drawing and fashion design.
Miss Freeman's Rex ancestry is extensive. Her grandfather, great grandfather and second great grandfather were all Rex, King of Carnival, as was a great uncle. Her father was a Duke in 1987, and her brothers also served as Dukes in 2014 and 2016. She also has numerous more aunts, uncles and cousins who have graced previous Rex courts. Miss Freeman's aunt, Laura Louise Freeman, was Queen of Carnival in 1984 and her great aunt, Tina Louise Freeman, was Queen in 1971.