New Orleans pediatrician and community leader Dr. Stephen Wilson Hales will reign as King of Carnival on Tuesday, February 28. The Queen of Carnival is College of Charleston student Miss Anna Eugenie Huger. On Tuesday Miss Huger will greet Rex and watch the Rex procession from the reviewing stand at the Hotel Intercontinental. Later, on Mardi Gras evening, Carnival's Monarchs will greet their subjects at the Rex ball to be held in the Grand Ballroom of the Sheraton Hotel.
Rex 2017: Dr. Stephen Wilson Hales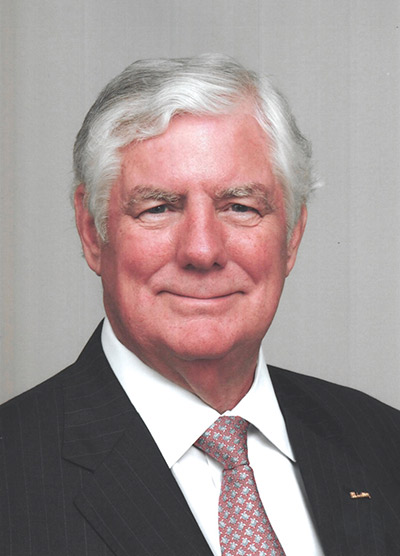 Rex 2017 is Dr. Stephen Wilson Hales. Dr. Hales is the founder and senior associate of Hales Pediatrics and has practiced pediatrics in New Orleans since 1975. He received his medical degree from the University of Utah School of Medicine and completed his residency in pediatrics in Phoenix, Arizona as well as a fellowship in pediatric immunology and allergy at the University of Texas Health Science Center in San Antonio, Texas. He came to New Orleans in 1975 to serve as acting Chief of Pediatrics at the New Orleans Public Health Service Hospital. He is a Fellow of the American Academy of Pediatrics.
Dr. Hales holds clinical faculty appointments in pediatrics at both Tulane and LSU Schools of Medicine. For many years he taught a course on doctor/patient relationships and medical ethics for first year LSU medical students. Dr. Hales has served on the Board of Trustees of Children's Hospital for 37 years, chaired that board for four years, and is a founding board member of LCMC Health. He also serves on the Advisory Board of the Parenting Center at Children's Hospital. Dr. Hales is also a Director and Vice-Chairman of the Board of Fidelity Bank.
Dr. Hales has served on and chaired the Boards of Metairie Park Country Day School, St. George's Episcopal School, the Louisiana Philharmonic Orchestra and the Alliance of Not-for-Profit Hospitals. He also served on the Boards of the Good Shepherd Nativity School, CASA (Court Appointed Special Advocates), Newcomb College Nursery School and New Orleans Charter Science and Math High School (Sci High). He is a member of the Advisory Boards of Audubon Charter School and Ecole Bilingue of New Orleans.
Following Hurricane Katrina, he has supported educational reform in New Orleans as a founding Board member, Secretary and Vice-Chair of New Schools for New Orleans (NSNO). Founded in 2006, NSNO has played a major role in the reform of New Orleans' failed public school system, launching and supporting the high-quality open-admission charter schools now successfully educating over ninety-five per cent of New Orleans' public school children.
Dr. Hales is a founding board member of the Pro Bono Publico Foundation. The Foundation grew from efforts of the Rex Organization to support the reform of New Orleans schools following Hurricane Katrina. The Foundation has awarded grants to charter schools and supporting organizations totaling over $5 million, committing $1 million in each of its two latest grant cycles.
Dr. Hales is a member of the New Orleans 2018 Commission and its Cultural and Historical Committee, and serves as Treasurer of the 2018 NOLA Tri-Centennial Foundation Board. He is also a member of the Orleans Parish School Board School Unification Task Force.
Dr. Hales has been recognized for his community service by the National Society for Fund Raising Executives (1998 Board of Directors Award,); Family Services Society (1999 "TOPS" Award--Ten Outstanding People); St. Charles Magazine (2006 "Activist of the Year"); the Louisiana Children's Museum ("Great Friend to Kids" Award); Children's Hospital (2005 Sugarplum Ball honoree); Young Leadership Council (2012 Role Model Award); the Children's Bureau (2013 Children's Hero Award) and Louisiana Appleseed (2017 "Good Apple" award). He has been recognized as "Best Pediatrician" for several years by NOLABaby Magazine and been awarded an Honorary Degree by Metairie Park Country Day School. He is a Life Trustee of the Louisiana Philharmonic Orchestra.
Dr. Hales' work in the Rex Organization has been focused on its history. As Rex Archivist and Chair of the Crescent City Carnival Museum Foundation he has helped gather and display Rex artifacts and memorabilia at the Rex den. He has also collaborated with the HNOC on Rex displays at Antoine's and Brennan's restaurants. He is the author of Rex: An Illustrated History of the School of Design. Published in 2009, proceeds from its sale benefitted the Pro Bono Publico Foundation.
Dr. Hales has been a member of Rex's Public Relations Committee for a number of years, and has been a co-host of the WYES telecast of the Rex Ball and the Meeting of the Courts. He helps coordinate and host visits to the Rex den by many groups, but especially has enjoyed welcoming hundreds of school children who visit the den in the weeks before Mardi Gras. With sons Matthew and Tim, Dr. Hales has helped develop websites for both the Rex Organization (www.rexorganization.com) and the Pro Bono Publico Foundation (www.probonopublicofoundation.org).
Dr. Hales is married to Nancy Harvey Hales. They enjoy the company of their six sons, six daughters-in-law and thirteen grandchildren (ten granddaughters). Two sons have been Dukes of the Realm, Tim in 2003 and Will in 2008.
An avid tennis player, Dr. Hales has served as a member and President of the Board of Governors of the New Orleans Lawn Tennis Club, the oldest tennis club in the Americas. He also enjoys time with family, travel and writing.
Queen of the 2017 Carnival: Anna Eugenie Huger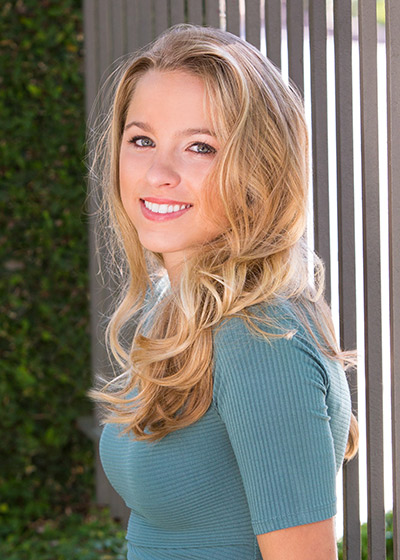 Miss Huger, Queen of the 2017 Carnival, is the daughter of Mr. and Mrs. James Middleton Huger. In her third year at the College of Charleston, Miss Huger majors in Arts Management with a minor in Communications and Art History. In 2014 she studied at the Florence University of the Arts. While in Florence she worked with various artists to plan and organize art exhibitions.
A graduate of Isidore Newman School, Miss Huger played on the varsity soccer team, was a Committee Member, and was Entertainment Chair, Committee Member and Team Leader for Relay for Life. She was also Co-President of the Lafayette Academy Charter School Volunteer Club.
At the College of Charleston Miss Huger is a member of the Delta Delta Delta sorority. She is an active volunteer in various initiatives supporting St. Jude Hospital, including coordination of "Delta Doubles," "Saddle Up for St. Jude" and "DHOP" philanthropy events. She has also volunteered Relay for Life.
She recently worked in Chicago as an Account Management Intern with Ogilvy and Mather, and summer jobs have included work for Belladonna Day Spa, Mahony's Po'boy Shop, and Premium Parking, LLC.
Miss Huger's family has many generations of Rex honors. Past Queens of Carnival include her cousin, Nina O'Brien Sloss, who reigned in 2014, her aunt, Deborah Huger Valentine (1979), her grandmother Eugenie Jones Huger (1952), and her third great aunt, Bessie Merrick (1901). Her great grandfather, Joseph Merrick Jones reigned as Rex in 1958. Many other aunts, uncles and cousins have been maids, dukes and pages in Rex courts reaching back to Edwin Thomas Merrick, her fourth great grandfather who was a Duke of the Realm in 1886.
Miss Huger's Carnival roots even extend to Mobile, where Daniel Elliott Huger, her fourth great uncle, reigned as Felix I, King of the Mobile Mardi Gras in 1872, the same year the Rex Organization was founded.
As a sub-deb Miss Huger was a maid in the courts of Squires, Les Pierrettes and Apollo. In her spare time she enjoys running, traveling and reading.