New Orleans businessman and civic leader Michael W. Kearney will reign as King of Carnival on Tuesday, February 9. The Queen of Carnival is Yale University student Adelaide Dabezies Goodyear. On Tuesday Miss Goodyear will greet Rex and watch the Rex procession from the reviewing stand at the Hotel Intercontinental, and Mardi Gras evening Carnival's Monarchs will greet their subjects at the Rex ball.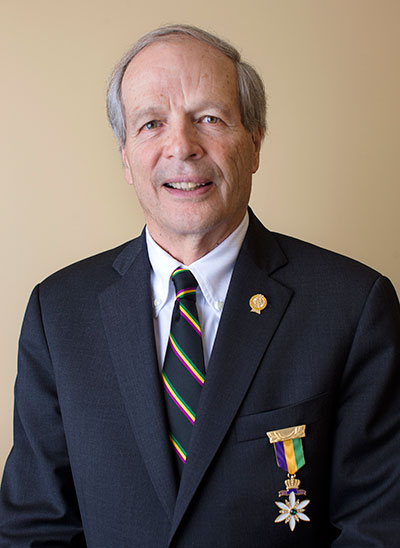 Michael W. Kearney ("Mike") is Chairman / CEO of The Kearney Companies, Inc., a New Orleans based company providing essential services to importers and exporters using the Port of New Orleans. Mr. Kearney has extensive experience in the global shipping industry, and has been involved in the development of trade and commerce in the Port of New Orleans for over forty years. Over those years his companies have provided warehousing, stevedoring, commodity storage, rail trans-loading and import/export freight forwarding.
His work with the Port of New Orleans has also been an important part of his civic life. In 2012 he was appointed to a five-year term as a Commissioner of the Port of New Orleans and was elected Vice-Chairman of its Board of Governors. Mr. Kearney has served on the State of Louisiana's Maritime Commission and is currently a member of the Advisory Board of the World Trade Center. He is a past President and serves on the Executive Committee of the New Orleans Board of Trade. In 2015, Mr. Kearney received the C. Alvin Bertel award in recognition of his contributions to the Louisiana Maritime Community.
Mr. Kearney graduated from De La Salle High School in New Orleans. He attended Louisiana State University and received a Bachelor of Arts degree from Tulane University. He has served as a trustee of Trinity Episcopal School and as trustee and Board Chairman of St. George's Episcopal School.
Mr. Kearney served on the Super Bowl Task Force Commission that brought the first Super Bowl to New Orleans, and subsequently chaired the Mayor's Sports Advisory Committee for the City of New Orleans. He was an officer and director of the New Orleans YMCA for eight years, and currently serves on the boards of the New Orleans Louisiana Business Alliance and Ochsner Baptist Hospital.
Mr. Kearney is married to Suzanne Wilkins Kearney ("Susu") and has four children: Michael, David, Wilkins and Niquette (who reigned as Queen of Carnival in 2001), and three grandchildren. Mr. Kearney is an accomplished and competitive tennis player and avid sports fan.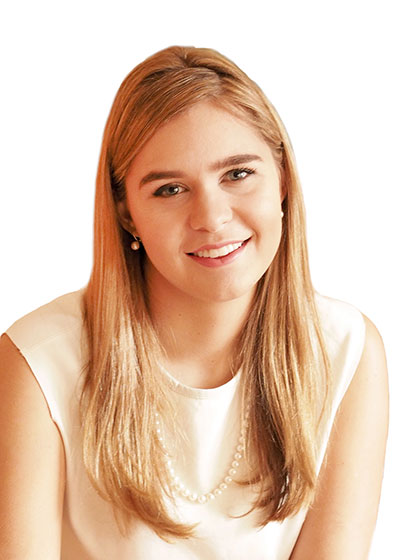 Miss Goodyear, a student at Yale University, will reign as Queen of Carnival, 2016. Born in New Orleans, Miss Goodyear has lived in Australia, China and England, and is almost surely the first Queen of Carnival to speak fluent Mandarin.
Miss Goodyear's primary school years were spent in Melbourne, Australia, and she subsequently attended schools in China (Beijing, Shanghai, and Tianjin). Before enrolling at Yale, Miss Goodyear attended Marlborough College in Wiltshire, England, and graduated from Westminster School in London.
At Yale University Miss Goodyear has been active both on the campus and in the community. She is a Founding Member of Alpha Phi at Yale and has served as a Board Member and Chairwoman of the Social Council of the Yale European Undergraduates. She is a member of the Yale China Economic Forum, the Freshman College Council, and the Yale College Council. She has also served as a Board Member and Social Chair of the Yale European Horizons Conference.
As a Yale University Art Gallery Tour Guide Miss Goodyear has drawn on her interest and studies in art history. She has also been a Staff Reporter for the Yale Herald, an online and print newspaper. Working in the New Haven community, Miss Goodyear has volunteered as a tutor for children with learning disabilities.
At Westminster College, in London, Miss Goodyear co-founded and chaired the Westminster School Charity Think Tank and led a team teaching Art History to underclassmen. She also supervised an after-school club for disadvantaged children.
Miss Goodyear's work experience has been as varied as her education. She has been an intern with Freeport-Mc-MoRan in Arizona, Intralox in Shanghai, and the Brunswick Group in London. She was a Mandarin-speaking guide at Shanghai World Exposition in 2010.
When not engaged in her education and volunteer pursuits, Miss Goodyear enjoys skiing, scuba diving, running, art and music.
The 2016 Queen of Carnival is the daughter of Mr. and Mrs. Charles Waterhouse Goodyear IV. Her brother, Charles, is in his Senior year at Yale University.