Rex: John P. "Jack" Laborde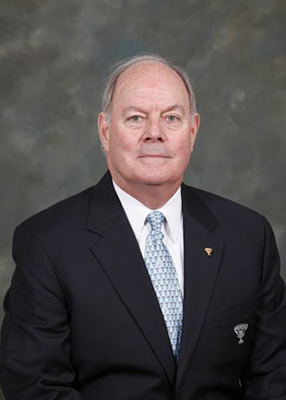 On Mardi Gras day, Jack Laborde, Rex 2014, will have a different view of a parade he knows very well. For the last decade he has served as the Rex Parade Chairman, responsible for assuring that the Rex procession, the centerpiece of Carnival, rolls safely and smoothly down the Mardi Gras parade route. From coordinating the work of artists who design and decorate the Rex floats to working with skilled craftsmen as they repair and reinforce the floats' aging chassis, Jack is a knowledgeable and familiar figure around the Rex den.
He is no less generous in serving his community. He recently completed his term as President of the Sugar Bowl Committee, and he serves on the boards of the LSU Health Sciences Center Foundation. He also sits on the Board of Advisors of the Tulane University Science & Engineering School.
He has served on the boards of Jesuit High School, Tulane University Athletic Alumni, New Orleans YMCA, Audubon Institute, Tulane University Athletic Director's Advisory Board, National Football Foundation and College Hall of Fame, and the Jefferson Scholars Selection Committee of the University of Virginia.
An alumnus of Jesuit High School, Mr. Laborde attended Tulane University on a football scholarship, earning three varsity letters. His Green Wave team played in the 1970 Liberty Bowl, Tulane's first bowl appearance since the 1940 Sugar Bowl. At Tulane he earned both a B.S. degree in civil engineering and an M.B.A.
He has had a long and distinguished career in the oil and gas industry, working for Gulf Island Fabrication Inc., Ocean Drilling & Exploration Company/Murphy Oil Corporation, and Exxon Co. USA. In 1996 Mr. Laborde became President of All Aboard Development Corporation, a New Orleans-based independent oil and gas exploration and development firm. He has served with the Coast Guard/National Offshore Safety & Advisory Committee, Society of Petroleum Engineers, Independent Petroleum Association of America, and the International Association of Drilling Contractors.
He serves as Chairman of the Board of Gulf Island Fabrication Inc. and is President of Avoca, Inc. He is a member of the New Orleans Advisory Board of Iberia Bank.
Mr. Laborde and his wife, the former Margaret Lynn "Peggy" LeCorgne, have two children: Eric, a urologist at Ochsner Clinic, and daughter, Blayne Bonham, an interior designer in Houston. Jack and Peggy immensely enjoy their three grandchildren.
An avid golfer, Mr. Laborde is a member of the U.S. Senior Golf Association and the Hole-in-One club, and has served in many capacities on the Board of the New Orleans Country Club.
Queen: Carroll Irene Gelderman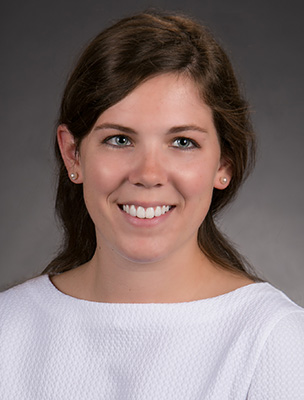 The Queen of Carnival 2014, Miss Carroll Irene Gelderman, is a member of Columbia University's Class of 2015, where she majors in Film Studies, preparing for a career in the pre-production segment of the film industry. Miss Gelderman is the daughter of Mr. and Mrs. Gregory Anthony (Tony) Gelderman III. Her mother, the former Katherine Waters of New Orleans, reigned as Queen of Carnival in 1982.
Miss Gelderman graduated from Louise S. McGehee School , where she was Student Body President, Valedictorian, Editor-in-Chief of the school's literary magazine and earned MVP accolades in both track and tennis. As a member of her state volleyball championship team she was also recognized as a WWL-TV A+ athlete.
At Columbia, Miss Gelderman has been the independent cinemas beat chief and Staff Writer for the Columbia Daily Spectator, and is now the Spectator's Senior Staff Writer and Associate Arts Editor for film and television. She has served on the board and was elected President of her club volleyball team.
Miss Gelderman's career interests in the film industry are nurtured by a current internship with a busy production company in New York. She also attended Ca'Foscari University of Venice in summer 2012 and Earth Institute Center of Punta Cana in the Dominican Republic in 2013. After college, Miss Gelderman plans a career in the pre-production segment of the film industry.
In addition to her mother's honor as Queen of Carnival in 1982, many other family members have been members of the Rex Court in past years. Her great-uncle, Rex 1992 Benjamin Temple Brown, was a beloved Monarch who went on to serve the Rex Organization in many capacities over many years. Her equally unforgettable grandmother, Patricia Brown Waters, was a maid in the Rex Court in 1949. Numerous other aunts, uncles and cousins have served as Rex maids, dukes and pages.
When not pursuing her studies at Columbia or working in her internship, Miss Gelderman enjoys reading, skiing, water sports, film and music.