Rex: William H. Hines
Rex 2013 is attorney and civic leader William H. Hines, Managing Partner of the New Orleans-based law firm of Jones Walker. Mr. Hines, who graduated from Isidore Newman School before earning degrees from Princeton University and the University of Virginia, joined the Jones Walker law firm in 1983 and became its Managing Partner in 2006.
Mr. Hines has been honored by St. Charles Magazine, the Family Service Society, the Young Leadership Council, the New Orleans Regional Chamber of Commerce and many other organizations for his tireless work on behalf of New Orleans and the region. He has chaired the boards of Greater New Orleans, Inc., the Committee of 100 for Economic Development, the Idea Village, the Council for a Better Louisiana and Metrovision, and chaired and served on numerous other boards advancing the business, social and cultural interests of the city and region.
State and local government leaders have called on Mr. Hines to lead important local and regional initiatives to strengthen the region's commercial and cultural resources. He helped lead the effort to attract a professional basketball team to New Orleans, and was appointed by the Governor to the Louisiana National Football League Stadium Advisory Committee. He also serves as the Honorary Consul for Portugal.
He is married to the former Mary Hazard of New Orleans, and they are the parents of three children.
Queen: Nina O'Brien Sloss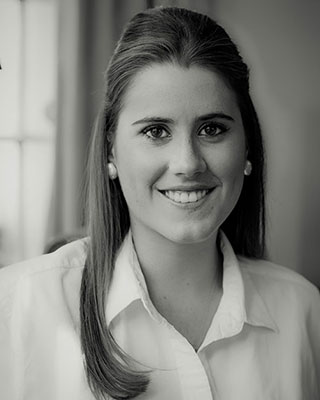 The Queen of Carnival 2013, Miss Nina O'Brien Sloss, is the daughter of Mr. and Mrs. Lynes Robinson Sloss. Her mother is the former Eugenie Huger of New Orleans.
Miss Sloss graduated from Isidore Newman School, where she competed in volleyball and tennis, and now attends the University of Georgia. She majors in International Affairs with a minor in English, and is a member of the Phi Mu Sorority.
Miss Sloss has interned with the designer Vera Wang in New York City and with Temple Hill Entertainment in Los Angeles, and plans to work in Washington, D.C. following graduation.
The 2013 Queen of Carnival's family has played many roles in Carnival and the Rex Organization. Her great-grandfather, Joseph Merrick Jones, was Rex in 1959, and her grandmother, Eugenie Penick Jones, was Queen of Carnival in 1952. An aunt, Deborah Hopkins Huger, was Queen in 1979. Her mother, Eugenie Elizabeth Huger, was a Maid in the court in 1978. The Queen's brother, Alexander Dimitry Sloss, was a Page in 2001 and a Duke in 2011.